Wednesday, September 26, 2007
It's been 7 hours and 15 days
...since I took my love away :)
Hi folks! Thanks for coming back to my little e-hole on internetland. I
'preciate your love.
So, nothing much has been going on for me. Life's at a normal standstill. No drama at the time being and trying to keep it that way. It's like when I see my mother calling I go "
daaaang!! dont fuck up my streak!
". Lol, but I've been good.
So this past Sunday, I finally got a chance to see one of my "A-List Artists" live after many years of wanting to...
SINEAD O'CONNOR.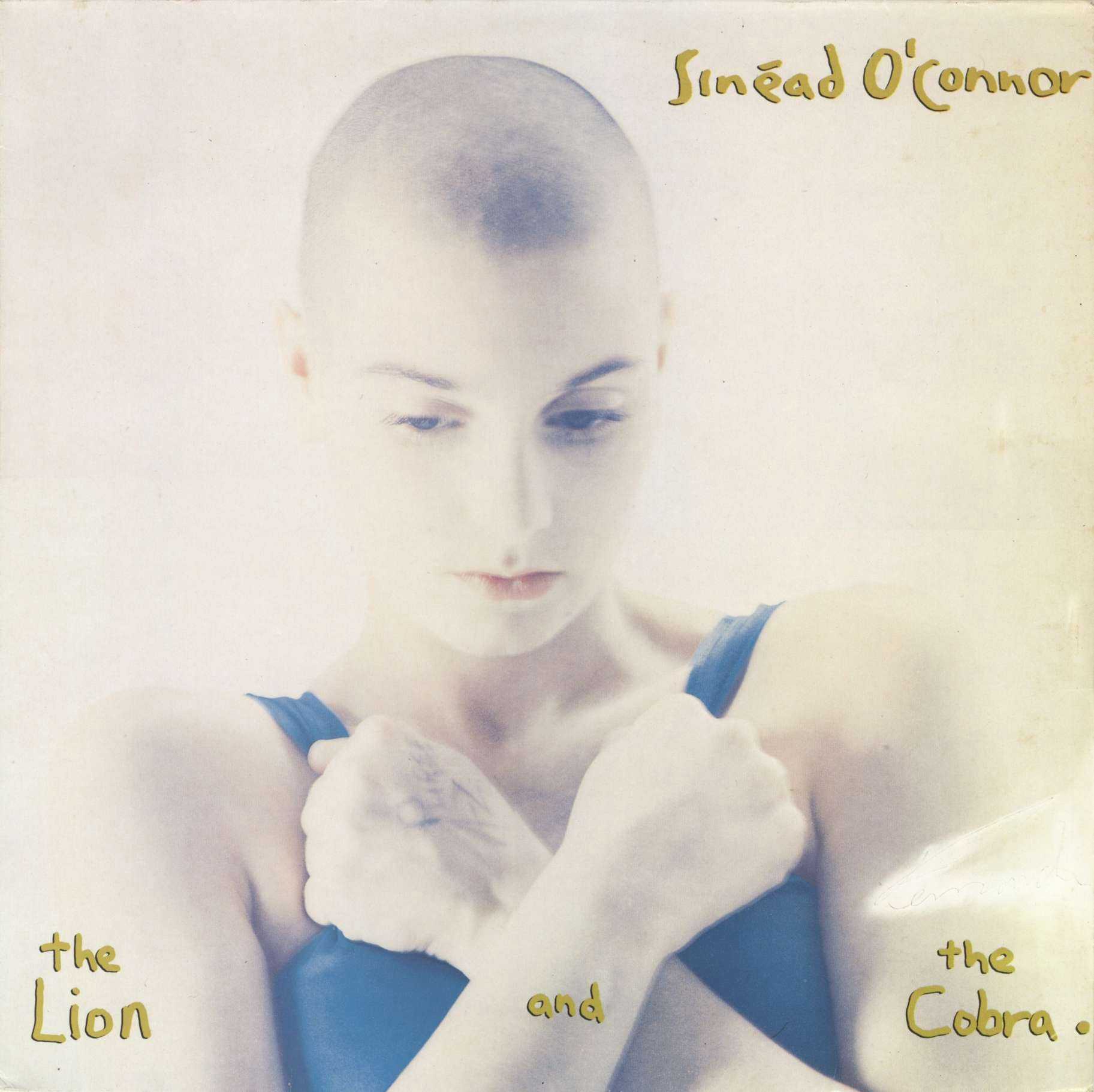 Now keep in mind, regardless of her stature in the pop world and in the general psyche of popular culture who remembers her as the original angry young woman of pop music who "killed her career", Sinead has always been someone I admired and all throughout high school, "
The Lion and The Cobra
" never left my backpack of CD's I listened to. So its safe to say I was looking forward to this show.
Foremost let me say
I SCORED 2nd ROW TICKETS!!
I was originally going to buy cheap seats as I am poor and recently got my first real check so I didn't want to spend so much. But I saw on eBay a seller selling these tickets for relatively the same price as cheap seats, placed my bid and to my surprise I won!! So it was so awesome!
She had an opening act, some Irish dude named
Damien Dempsey
. He was alright, but once he was done, within 5 minutes Sinead and her band come out and she opens with this song
She's not a performer. She is not an artist who looks to make a connection with her audience. But that voice...omg, it commands its own immediate connection with you whether you want to or not. Its hypnotic. Normally at shows I sing along with the artist..but for the reasons I listed above, I couldn't do anything else other than fix my vision and attention to this little petite Irish woman. She sang quite a few of her "hits" on this show, alot of songs I was surprised to hear like "
You Made Me The Thief Of Your Heart
" and "
I Guess The Lord Must Be In New York City
" from the soundtracks to "
In The Name Of The Father
" and "
You've Got Mail
" respectively.
Naturally, she sang her sole global #1 smash "
Nothing Compares 2 U
", dedicating it to Will Ferrell in the hopes that he will sleep with her someday. LOL! I love Sinead, she is hilarious. She also sang "Thank You For Hearing Me" and "Three Babies". Sorry S.box, she didn't delight us with her rendition of "
Guide Me God
" :)
My boo boo took a camera but the pictures didn't come out well because the whole stage at the Symphony Center is WHITE so the reflection made everything on stage look dark. This was the best one out of the bunch. Either way, I was too focused on Sinead to even think of distracting myself.
So yes, one more A-lister that I have seen live :) I'm satisfied! And was so pleasantly surprised as to how much more of a great singer Sinead is live. I'll be honest, her last 3 albums haven't really used her trademark banshee powerful voice like she used to in her early days...but live she let it all go and then some. So she hasn't lost it at all! OMG! I would totally see her again but for now I am content that I was able to finally appease myself at least once.
posted by musicbeing at 3:35 PM

Thursday, September 20, 2007
In2TV???
Wow..do all of you know about
this website?
It's an AOL venture similiar to Youtube where they stream full TV shows absolutely free! You have to sit through a few commercials but still! It's so cool! They have alot of shows that normally are not aired like the animated "
Beetlejuice
" series to "
Freddy's Nightmares
"!
Amazing!! I hate to sound like a commercial for them but I just had to share. Teehee
posted by musicbeing at 1:33 AM

Timbiriche!! Woh woh woh...Timbiriche!!
Ok, so first of all THANK YOU ALL FOR READING as I havent written a proper post all week. I appreciate the love.
But this post is about the concert I went to this weekend. TIMBIRICHE were in town (I think this is their first?) as they recently re-united for their 25th anniversary. All the original members minus Paulina Rubio (who swears she wanted to join but is preggos).
Omg...at first I thought it was just a desperate cash-in as all but the aforementioned Rubio no longer have careers..but this concert
WAS FUCKING AMAZING!!!
Everything from the set to the setlist was perfect..there was never a dull moment and I never sat down.
AND I WAS IN THE FRONT ROW!!
You may have already read on
my boo boo's blog about it and have seen the pictures
, but at different parts, all but Alix ran right by us at the front row. Such a shame as Alix was my favourite member and had the best voice out of the original female singers. I managed to steal Mariana Garza (not my fave member but still) for a picture. Here it is
And one more thing I want to comment on. Diego Schoenin's bulge! It was giving a show of its own! He was wearing tight leather pants and his whole business was all out there! Check it out
Wow. It was alot of fun. Although I was born when this band debuted and when all the original members left I was still a youngun, I really enjoyed their music. This group may not have been the most talented of the 80's acts from which they emerged but something about them clicked with people. Why else would these so-called "has beens" manage to tour big venues and still click with people? Especially with the Mexican public as they tend to forget people easily and don't worship you unless TV and radio tell you to buy their albums. There was some magic about Timbiriche and this past Saturday I do believe I finally understood why. They are great performers together and deserve all the praise they get.
SPANISH WORD FOOD FOR THOUGHT
Today's word is
"DÍCHA" (DEE Chah)
And it means
"Elation, immense joy"
"Qué dicha tan enorme sentimos aquel dia!"

=

"Oh what elation that we felt on that day!"
posted by musicbeing at 1:18 AM

Wednesday, September 12, 2007
Annie Lennox is coming to Chicago!!
I want to go!!!
OCTOBER 19, 2007 @ 7:00PM
Cadillac Palace
Tickets on Sale Saturday, September 15th at 12:00PM
Why oh why does she always come when I'm completely broke?!?! I wont have money until this monday and I am sure the tickets will be gone by then. Last time when she came in 2003 her tickets sold out immediately :( And at that point I was unemployed I remember.
:( What can I do
posted by musicbeing at 11:36 PM

Monday, September 10, 2007
Cuts Both Ways
It's so funny how everyone finds it acceptable to be racist against Mexicans and never register how it is indeed racist.
Just this past weekend I heard 2 different comments from people at work. One person was commenting on how she hosted (or her family) a Mexican exchange student who in turn brought his cousin. And she then uttered "
That's how it all starts, they give the signal to the rest of their family
". And the conversation continued as if making a comment like that was at all appropriate when the topic was not immigration but rather a student exchange.
Then another person was talking about wondering whether an area was safe because it seems kinda iffy. And what was the "
iffy
" part? That there were always "
Mexicans
" walking about. Since apparently "iffy" people only come from one country.
I of course stood silent as my stance is knowing how to pick my battles. And in these cases I sit back and am a spectator to the rest of the world as only then will I be able to learn about the general public's psyche opinion on my people. Yes, my people as even though I was born and raised here in the eyes of the world I am no different than anyone else for the aforementioned racist mentality.
I'm not about to question why people say the things they say but I always find it funny how people go on about being "open and liberal" yet are selective in doing so that they make one sided and blind comments like the ones here and never think of it as being narrow minded. I suppose it's the nature of people and that's why we're always fighting one another. Today its "
evil Mexicans
", tomorrow who knows. I wonder if I'll live long enough to witness tomorrow's persecutee group.
SPANISH WORD FOOD FOR THOUGHT
Today's word is "
INGENUA
" ( een HEN ooh ah)
And it means "
naive
"
"Qué opinion mas ingenua!"

=

"What a naive opinion!"
posted by musicbeing at 12:52 AM

Wednesday, September 05, 2007
It's Going To Work Out Fine
Howdy folks! Happy september!! May this heat fuck off for good!! (or the rest of the year at least)
So, my job's working out well! I'm already learning alot of interesting tidbits and remembering medications and their effects (on dogs at least). I'm sure this bounty of new information will help me in the longrun with my baby :)
The only thing with this job is that they don't really give you a proper break. I don't think it's in their nature. Apart from the vets and techs, there's only 2 receptionists on duty at all times and it can get surprisingly busy! I mean apart from appointment walk-ins there's a ton of phone calls, people coming in to buy prescription food, refilling medications, requesting stuff..etc. So I guess it's really tough to sneak in a break in there. I mean if I really get hungry and it dies down I can run out and buy something but even then it would only be for 10-15 minutes tops. I'm sure I'll learn to live. That's really the only downside of my job so far, I'm quite content :) And even though the hours right now aren't alot I am not about to even look for another job (which would be a second job, I like the idea of working for a vet) at this point. Not for a couple months at least. If I have to even look at Craigslist.org anytime soon I will go crazy!! (which is where I found this job, thank you Craig!)
So apart from that, I've been learning to relax and enjoy my downtime without feeling like I should be online e-mailing jobs. I've been playing video games and catching up on my old
Roseanne DVD's
:)
Also, I've been relistening to
Ike & Tina Turner
's material. Which brings me to the feeling that it's such a shame he was never appreciated for being the musical genius he is. I mean the man played with alot of genres that really weren't prominent in the R&B scene. He is also credited for releasing the very first Rock n Roll song in 1956 with "
Rocket 88
". Not to mention he was the one who moulded Tina Turner into the storm she is today, despite doing so with cruelty and brutality.
He's already in the Rock n Roll hall of fame but to most people outside of the Blues circuit he is simply the asshole that beat Tina. Such a shame. So in spirit of the post, I leave you with this posts title track.
Well folks, thanks for reading! Me luv u long time and I will post again later this week so keep posted!
SPANISH WORD FOOD FOR THOUGHT
Today's word is "
ULTRAJE
(ool TRAH heh)"
And it means "
Outrage
"
"Es un ultraje el hecho de no ser nominado!"

=

"The fact of not being nominated is an outrage!"
posted by musicbeing at 11:32 PM