Monday, April 30, 2007
If a fire starts to burn, there's a lesson u must learn..
*Something something* then you'll see. You'll avoid catastrophe!

D'oh! I forgot the most important part!

Sorry, another Homer Simpson moment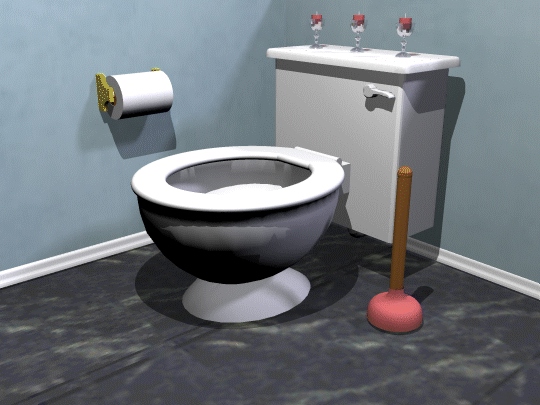 Lol...I just had a funny moment. It's my last day at my work assignment from the temp agency. I was in the bathroom on the toilet taking a shit when all of a sudden the fire alarm and the lights start blinking! Oh shit! At first I thought I pressed something.
This is a big building where condo's will be built, there is only one office here so about 5 peeps were here. It seemed odd they would have a fire drill. Lol!! So I quickly wiped and ran downstairs with everyone else (who were also uninformed).
So fucking funny!! At least it woke me up from this lazy monday morning!
Labels: Fire drill, toilet
posted by musicbeing at 10:10 AM

Thursday, April 26, 2007
Chicas de hoy..tu du du, tu du du!
I finally had an off-day yesterday! I've been on the run since last week. So I did some errands, went to pick up my check (for 5 whole days, woo hoo!) and then went to La Villita to indulge my vice, CD shopping. I hadn't been to "
Viva La Musica
" (excellent record store) in so long.
I didn't find anything interesting, I found a misleading
Isela Vega
CD (she was a slutty actress in the 70's). It was misleading because she's topless on the cover yet the album is really boring early 70's fluff and she hardly even sings on it.
BUT...I did find out something interesting! From May 3-6, there is a Cinco De Mayo festival at the Hawthorne Race Course featuring lotsa of Regional Mexican acts..and one interesting addition...
TATIANA!
Oh my god!! I so want to go! I know she's all kiddie now but still! She will be doing her show and an autograph session. I'm tempted! I don't even know what day of the festival she will be on. I've loved Tatiana for years now, she was my teen queen. She was so pretty. I'd love to get a pic with
her
. She's still hella pretty.
Oh no...Imagine my faggy ass jamming along to "pinpon es un muneco...".
-UPDATE-

I found out when she will be there!!
Her autograph session will be on Saturday, May 5th at 5:00PM and the show on Sunday, May 6th at 7:00PM.
Lol!!!! I am so going to go!!
"
Cinco de Mayo in Cicero! (Event)The Town of Cicero invites you to celebrate 5 de Mayo in Cicero. Sponsored by Cicero Mexican Cultural Committee, Hawthorne Park District, Morton College and Clyde Park District. Cico de Mayo President's Cup 2007 - Soccer Tournament Leagues: C.L.A.S.A. (Chicago) Don Bosco (Chicago) Aurora Youth Soccer The Berwyn Blazers Clyde Park District (Cicero) Cicero Atlas/Hawthorne Park Thursday, May 3 Morton College Soccer Field - Central & Pershing Rd. 6-9 p.m. Friday, May 4 "Antonio Carbajal" Soccer Field - 32nd & Central - 7-11 p.m. Sat., May 5 Championship Game Arturo Carbajal Soccer Field - 4 p.m. Free Entrance to All Events! Carnival & Festival Thursday, May 3 5-10 p.m. Friday, May 4 5-10 p.m. Sat., May 5 12-10 p.m. Sun., May 6 12-10 p.m. Sportman's Lot 34th & Laramie Ave. Food & Music Town of Cicero 34th Street & Laramie Avenue Cicero, IL

(708) 257-8593
"
posted by musicbeing at 10:42 AM

Monday, April 23, 2007
Thank U :)
Thank you all for the kind wishes, phone calls and Myspace messages I got on Saturday. I had a great birthday :) Much love to y'alls!
So yes, I didn't plan anything on my birthday, all I know is I wanted a drink. So me and the missus went down to our new favourite Mexican restaurant "
Don Chema's
" right by where we live, in the middle of Milwaukee and Fullerton on California. They have the most juiciest carne asada I've tasted in the north side. Yumm. We never went before because it was always never busy and well we assumed it wasn't good. Boy were we wrong! The best of all is...a large Margarita is only 5.00!!! :)
So we started off there, then I was tipsy and wanted to dance :). We initially thought El Kallejon but it's just so hard to get there if you don't want to drink and drive. To those who don't know this place, it's what "Lola's" used to be..a gay latino bar where they have drag shows by Latina transexuals who lip-sync hits. The only saviour in that troupe is their leader, Veronica Zaid, who is the only proffesional. She actually takes effort in emulating the movements and look of the artist.
But we eneded up going to Crew, which is nothing special but still, as long as I had a drink. I couldn't stay up that late anyway, I work all through the weekends, luckily I start at 11 on Sat-Sun.
Speaking of work...my project ends exactly next week, so who knows if I will have a job, if they end up hiring me here (I have to contact the real estate company as they do the hiring) or if I go back on the temp list. Either way, it was fun these last 2 weeks so far of consistent work, I missed it :). Not to mention the paycheck.
So thank u kiddies again for remembering me and coming back to check this. Messah loves u all.
Labels: Bars Latino Drag Shows
posted by musicbeing at 9:42 AM

Thursday, April 19, 2007
Updates updates!!
So so sorry for no updates! I've been so busy lately!
So, ever since last week or so, I have been working for an indefenite period project set up through the temp agency I've been going through. It's nice, it's a condominium project site and my job is reception and welcoming people who come in. The office itself is a model of what it will look like (gorgeous, can never afford) on North lakeview.
Its nothing permanent though and I'm not sure how long I'll be here as I'm only confirmed to the end of this weekend. That's the thing too is that the weekends are crazy and have to work them, so I will be working this weekend which all of you should know is my
25th Birthday weekend :)
I tend to not celebrate my birthday anyway so it's not a big deal. Maybe I'll get lucky and get a quarter life crisis :). Nah, it'll never happen for me. I'm too conscious living in the now to even worry about what I will do with my other 3/4 left of my life. Besides, according to some I'm not living a real life and wasting my time working meaningless jobs no? Or so I'm told, lol. I have a one finger answer to that statement anyway.
So yes kiddies, life's been moving for me, even if only for a minute. Thank you all so much for checking here :). I've missed my rants!
posted by musicbeing at 12:17 PM

Monday, April 09, 2007
Egg Day.
Howdy folks! Happy Easter!


It's been a busy week for me at least. I still haven't found a job but I worked for a few hours this week through the temp agency. It was fun :) I've just been keeping busy and what not.

Just wanted to drop by and tell you all I'm OK and expect more literal inspirations soon here! Love to you all and one another

Peace
posted by musicbeing at 11:01 PM

Monday, April 02, 2007
Omg, finally on DVD!
June 5, 2007
Finally! the REALEST classic of Mexican soap operas (telenovelas). Finally Televisa Home Video will live up to its name! Even though I am sure it won't have the original soundtrack as they are cheap and don't want to pay the licensing fees and what not (it happened with "Cuna De Lobos"), it's still great that this classic is coming out! I finally get to see it. This was the original "
Maria La Del Barrio
", it was a remake of this..just like how "Maria Mercedes" was a version of "
Rosa Salvaje
". Thalia novelas were all rehashes of the stories that Veronica Castro had done. I'm excited!
posted by musicbeing at 3:22 AM

Where's my cookie?
On saturday night, March 31, I got a phone call from a friend who I haven't hung out with for a while. She told me she had extra tickets to
Belanova
's concert at the
Congress Theater
that were going to go to waste. I'm not exactly a Belanova fan, casual admirer of their songs at best, but I decided to go to mainly see my friend.
My god, the show was awful! I've already seen their show before when they did a free concert at the
Green Dolphin
when they were promoting their USA debut CD "
Dulce Beat
". Their music is disco-ish pop songs and can be quite catchy and fun..yet their show was uninspired, repetitive and dull. The lead singer did the same tired dance movements for EVERY song and the show never picked up. And how many times do "
electronic
" acts have to cover "
I Feel Love
"?
Donna Summer
must be rolling in her riches with that song!
I remember asking my bf (who actually payed to see this show with his friends) why they were bothering to see them again as they were really dull. I guess now I deserve my cookie for being right eh?
I've affectionately renamed them Belaboring. Which is too bad. This is the case where an artist is much more better on record than live. I'll add them to my list right with
Daniela Mercury, Tori Amos
(shut up),
Michelle Branch
and
Alejandra Guzman
.
posted by musicbeing at 2:54 AM