I find it amazing that Enrique Iglesias has had a solid career for 13 years now in the Spanish world.  He has one of the most untangible voices in pop music, up there with Paula Abdul and Madonna....yet all his hits in Spanish are ballads!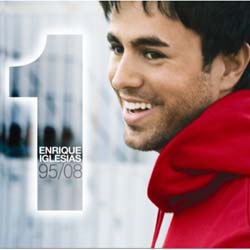 I really don't understand it. How can someone with such a lack of vocal technique appeal to people with love songs??? What do people find appealing about it? Even fucking Paulina Rubio and Thalia, who have the thinnest voices in pop, can carry a ballad to the end at least.
So on that note...about his recent "best of" CD. I find it curious how it supposedly covers his number ones of the last 13 years...yet apart from his new songs his last hit included here is from 2002 hee hee. He ignored the Spanish versions of his english "hits" off his last albums.
posted by musicbeing at 1:21 AM